How It Works 
You find student traffic and drive it either to localized cool affiliate websites, or drive it through your websites, or even integrate your website into the system through white label.
White label allows integrating website into the
Edu-Money
system and promoting your project exclusively. To start, you need no minimum amounts or checks. The materials for the white label project are already in the promotional section of the webmaster's account page. You can use a ready-made WP template of the website as it's completely custom and already connected to the system. Or you can design your own website and take only the order form and functionality of the client account from Edu-Money.


The Benefits of Affiliate Landing Pages
Edu-Money has some excellent current landing pages for traffic sourcing and white hat. They are localized and target different geo-zones and TAs, including such parameters as the age of visitors, type of device, country, etc.
Conversion on these pages reaches 13%.
Chinese affiliate landing pages are the flagships today, both in terms of popularity and earnings of partners, because their service prices are much higher, 2-3x higher than of the others. Conversion on traffic of Chinese-speaking students reaches 55%.  
Where to Look for Traffic? 
The affiliate accepts traffic from the doorways, teaser, contextual, and other advertising networks. You can use SMS and push notifications, emails, and messengers. It accepts traffic from applications you've developed for mobile devices, groups on social media, and YouTube.

Offers in More Details
Today the system has four active offers.
ExtraEssay.com
is a top affiliate sales website that accepts English-speaking traffic from any country in the world. It has an impressive conversion rate (up to 10-12%).
Sales commission is 55%
Rebill commission is 20%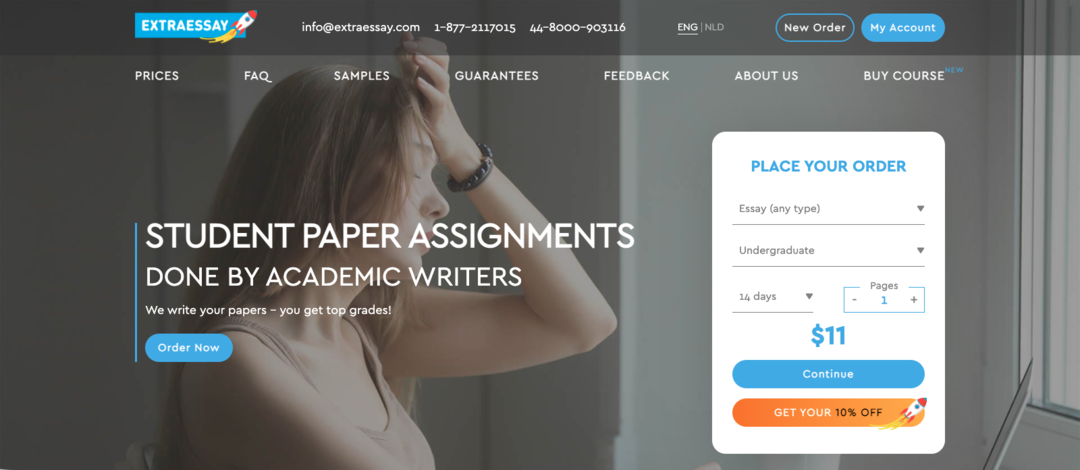 Essay-homework-help.com
is a project for the Chinese audience. The specifics of the audience allow increasing the average check in this project to USD 120-140. The main audience is Chinese students of English-speaking universities. It's a highly lucrative audience.
Sales commission is 50%
Rebill commission is 15%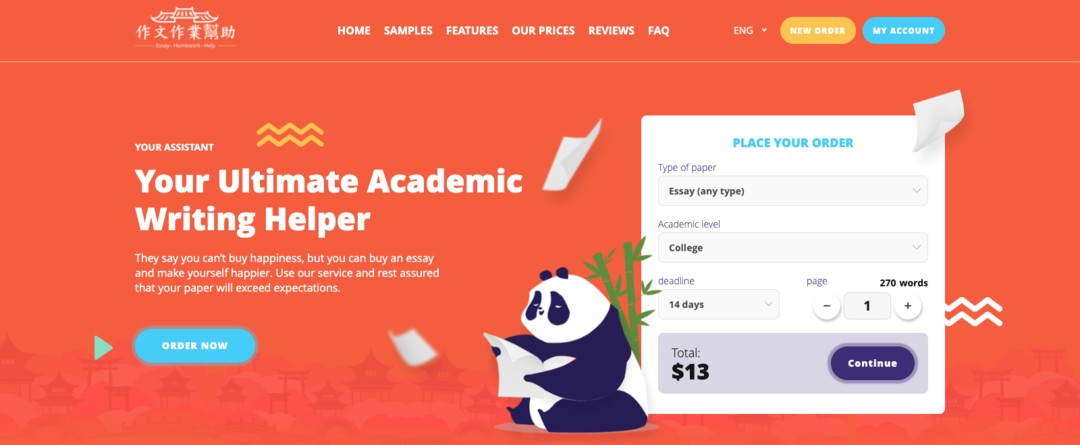 Ghostwritershilfe.de
is a project localized specially for the German market, where even higher prices (in euros) prevail. Clients order papers in English and German and pay generously for them.
Sales commission is 50%
Rebill commission is 15%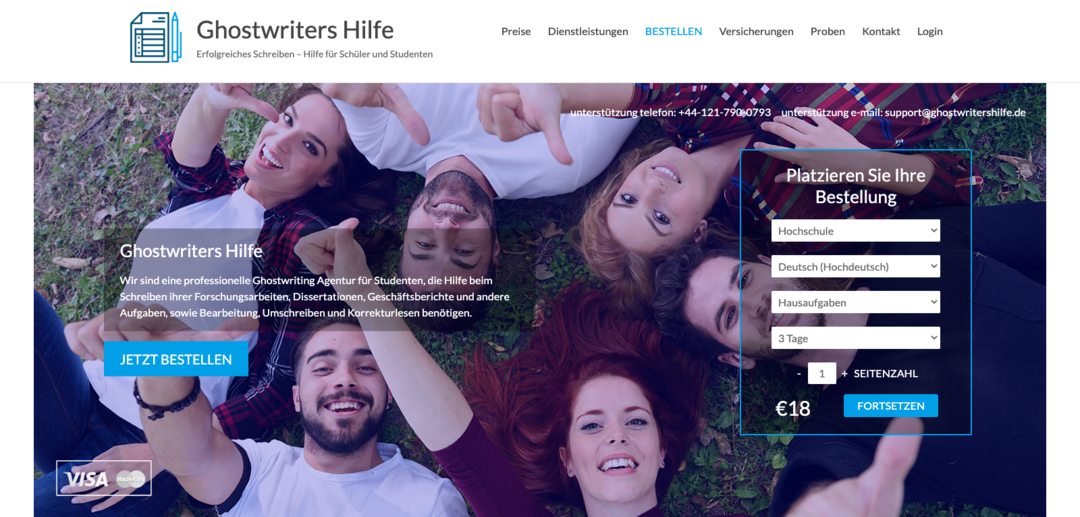 Pacificresumewriters.com
is an Edu-Money partner service that helps make CVs, cover letters, and LinkedIn profiles for job seekers. The brand credibility and pleasing design resulted in an excellent conversion rate. It's a trusted white website to try atypical ways to attract leads. By the way, it never faces seasonal fluctuations. The average check is USD 160.
Sales commission is 30%
Rebill commission is 30%


How Much Money Can You Make?
On average, partners who drive traffic to affiliate websites earn USD 1,000-2,000 per month, and top earners make from USD 2,000. Here's an example of a webmaster team statistics for the busy season.

323,000 visits brought USD 29,894. On average, it's 10 cents per click. The commission % depends on the number of users generated in the last month and usually ranges from 50% to 70%. For each rebill, you'll get from 20% to 35% of the order value. On average, the lifetime of one client is up to 10-15 orders.

Referral Program
Another kind of profit in the
Edu-Money
partnership. You will get a 5% commission from the income of each active invited partner. 

Payouts
Earned money can be withdrawn through WebMoney, PayPal, E-payments, or cash in Kyiv. Payouts are made out upon request within 24 hours. The minimum amount is USD 150, including a registration bonus.

How to Start Earning? 
Your personal account with all the necessary tools will become available right after the registration.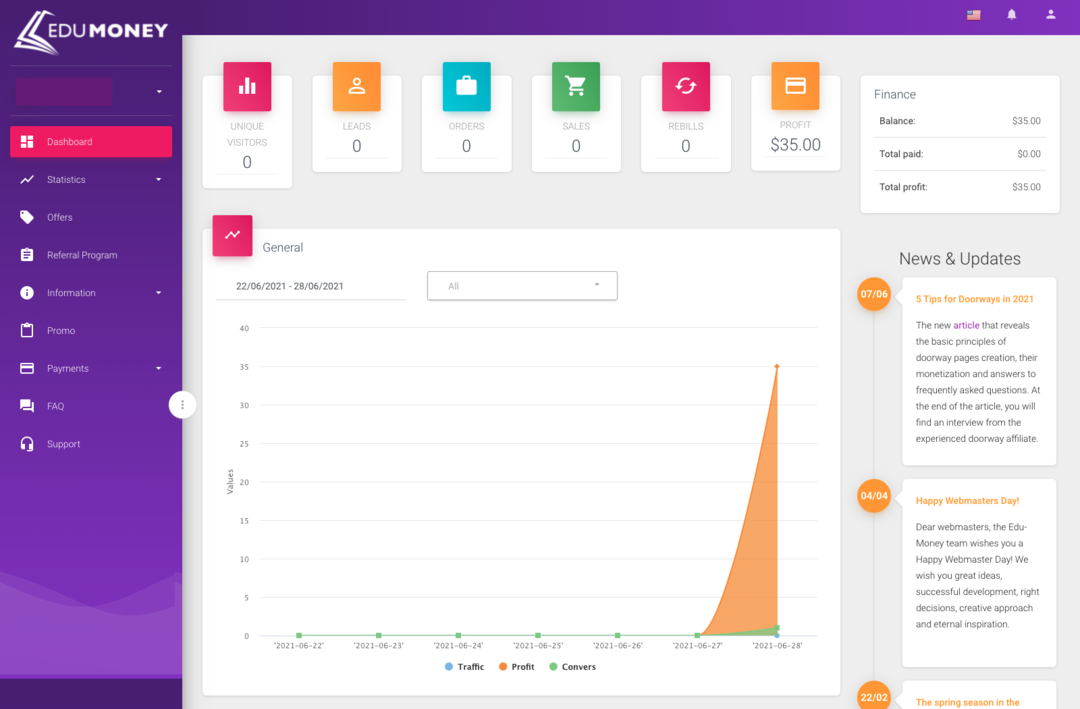 In the Promo section, you can find the system offers, your White Label website connection option, referral link, postback/subid settings, and, of course, the whole set of necessary promo materials:                        
Keys
Banners
Calculators
Website templates
Checkout form

To have a successful start, contact support via Skype, Telegram, ICQ, or inside the affiliate program, get the keys and
monetize your traffic
with conversions up to 55%!